PetitePetite Living
Styling and photo Lone Kjær
Petite Petite Living is driven by food stylist and writer Lone Kjær.
Lone Kjær has been working at the intersection of creating recipes and styling for more than twenty years, and she is the eye behind the camera of Petite Petite Living.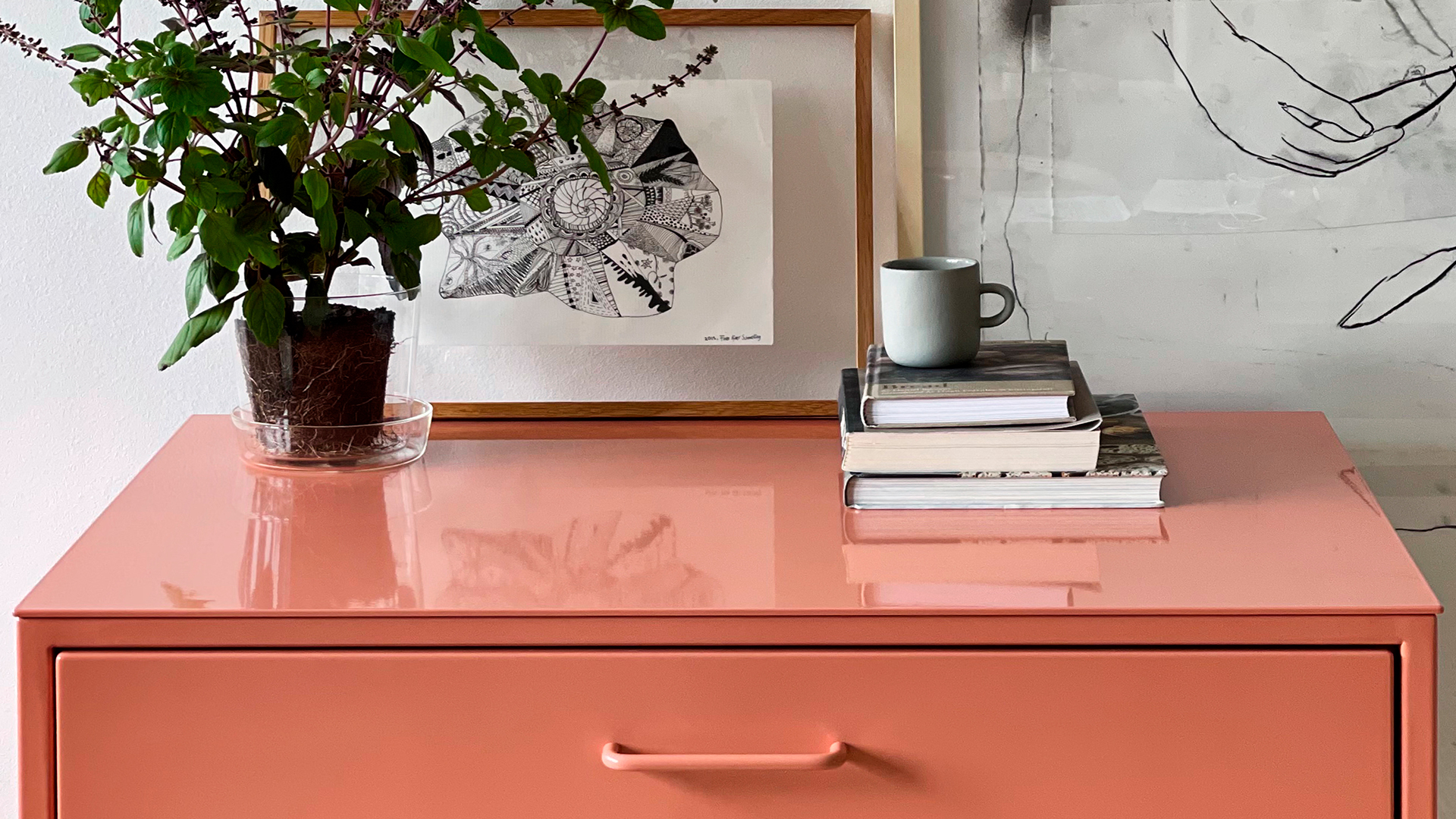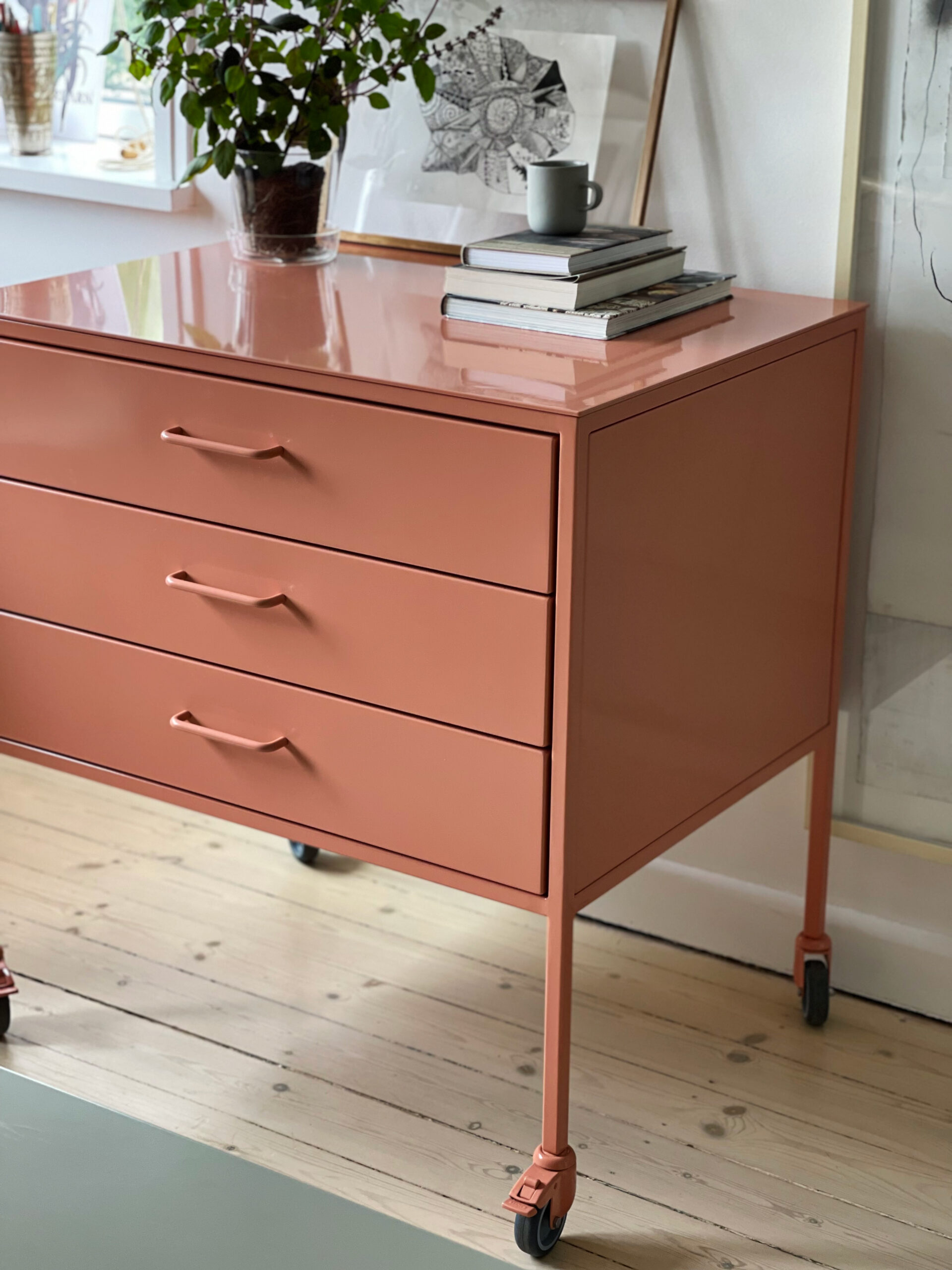 Petite Storage used in the livingroom. Color beige red. The inside cabinet is in oak veneer, 3 massive oak draws with dividers in the top draw.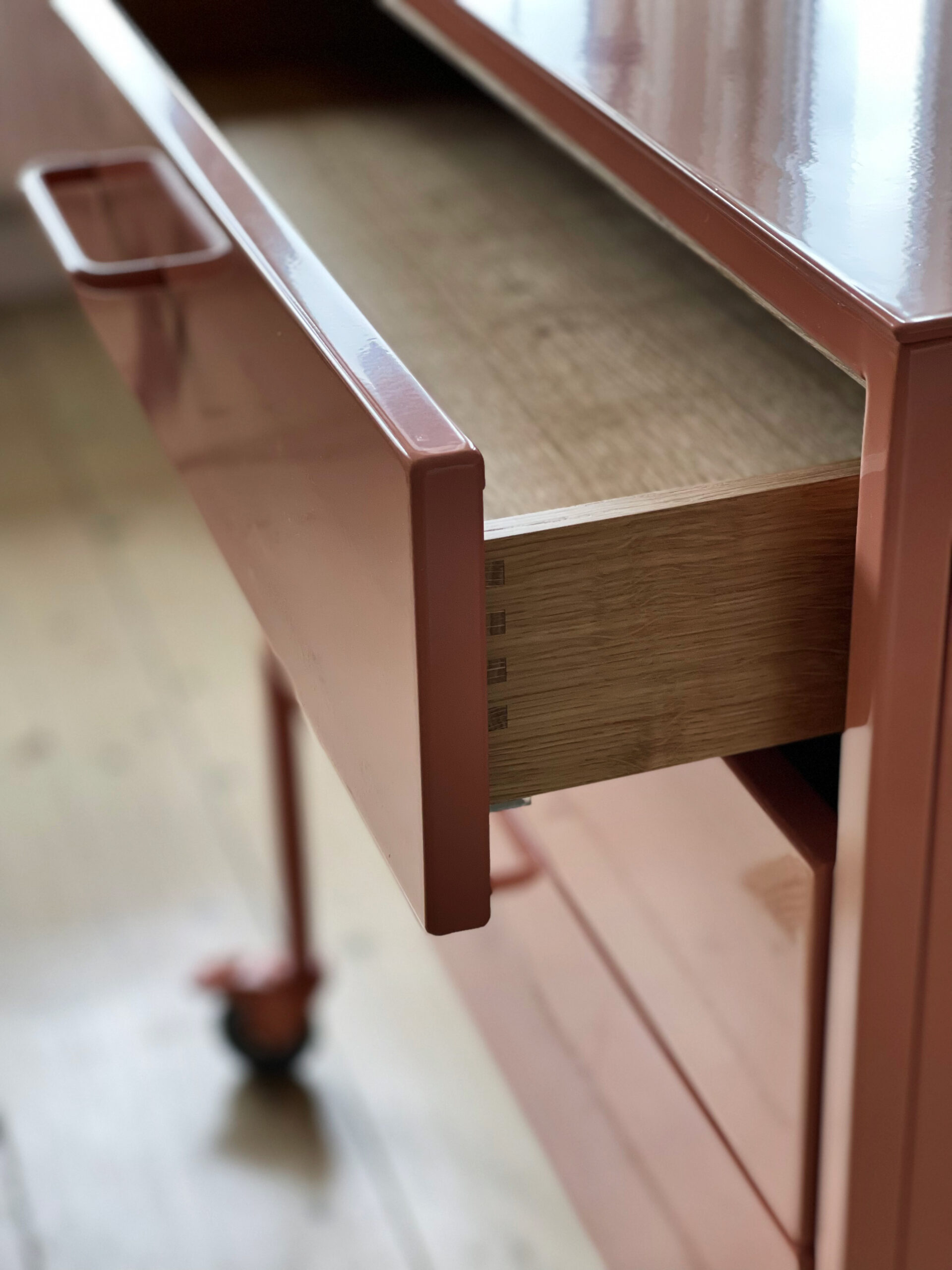 It is possible to move the unit around in your home. There is 2 breaks on the unit.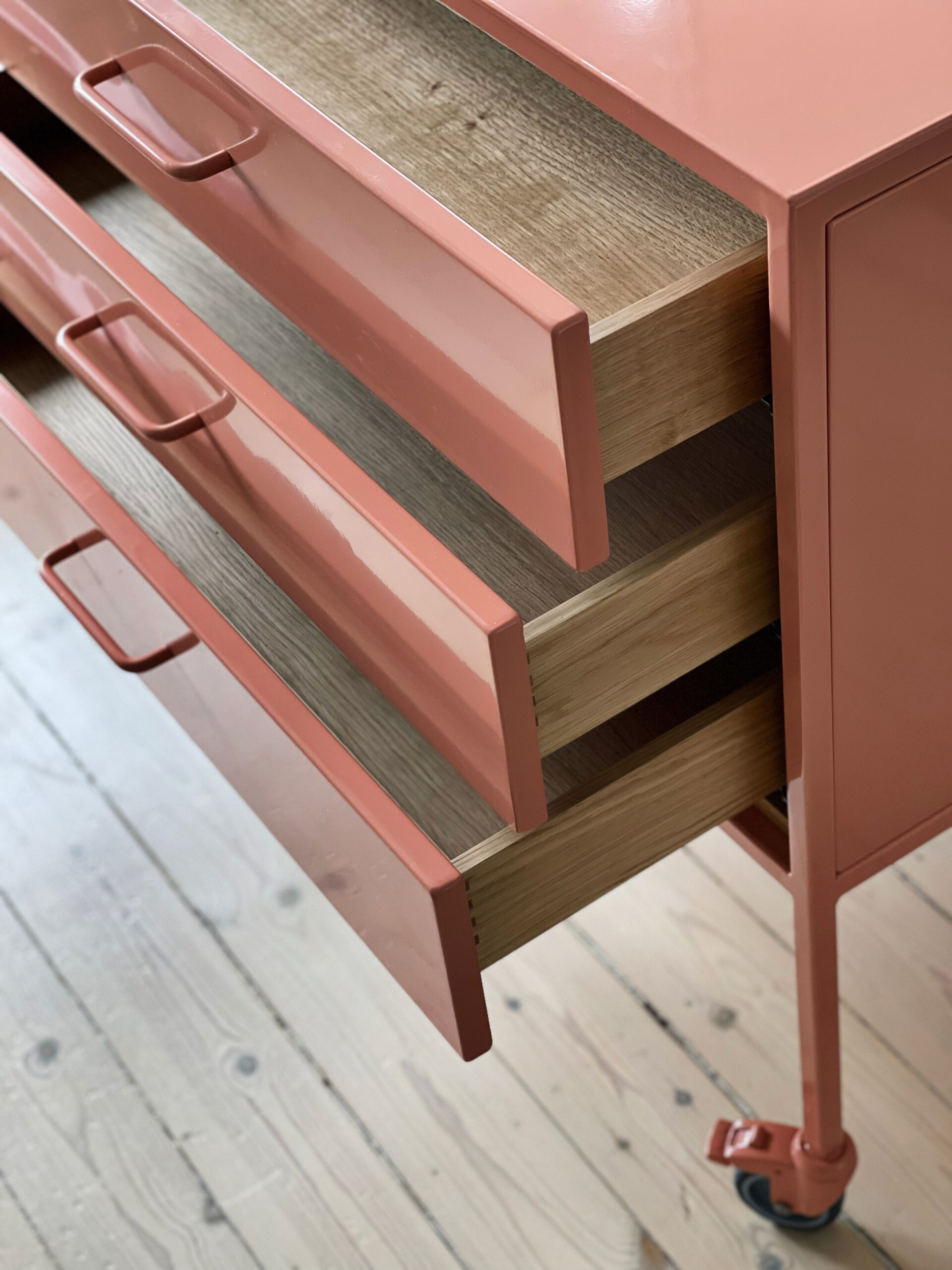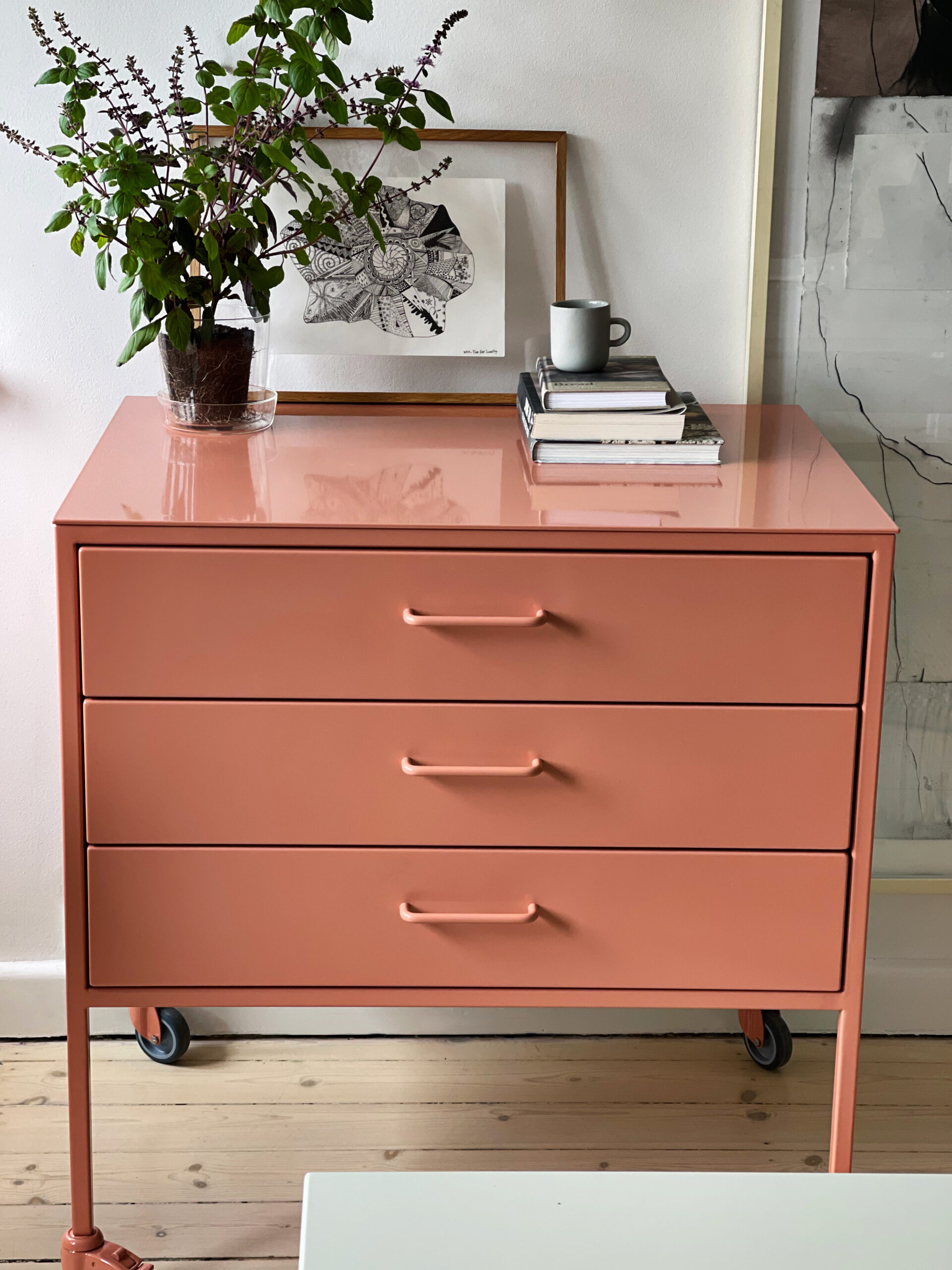 Color Beige Red
All outside surface is powder coated steel. Grib and wheels in same color as surface.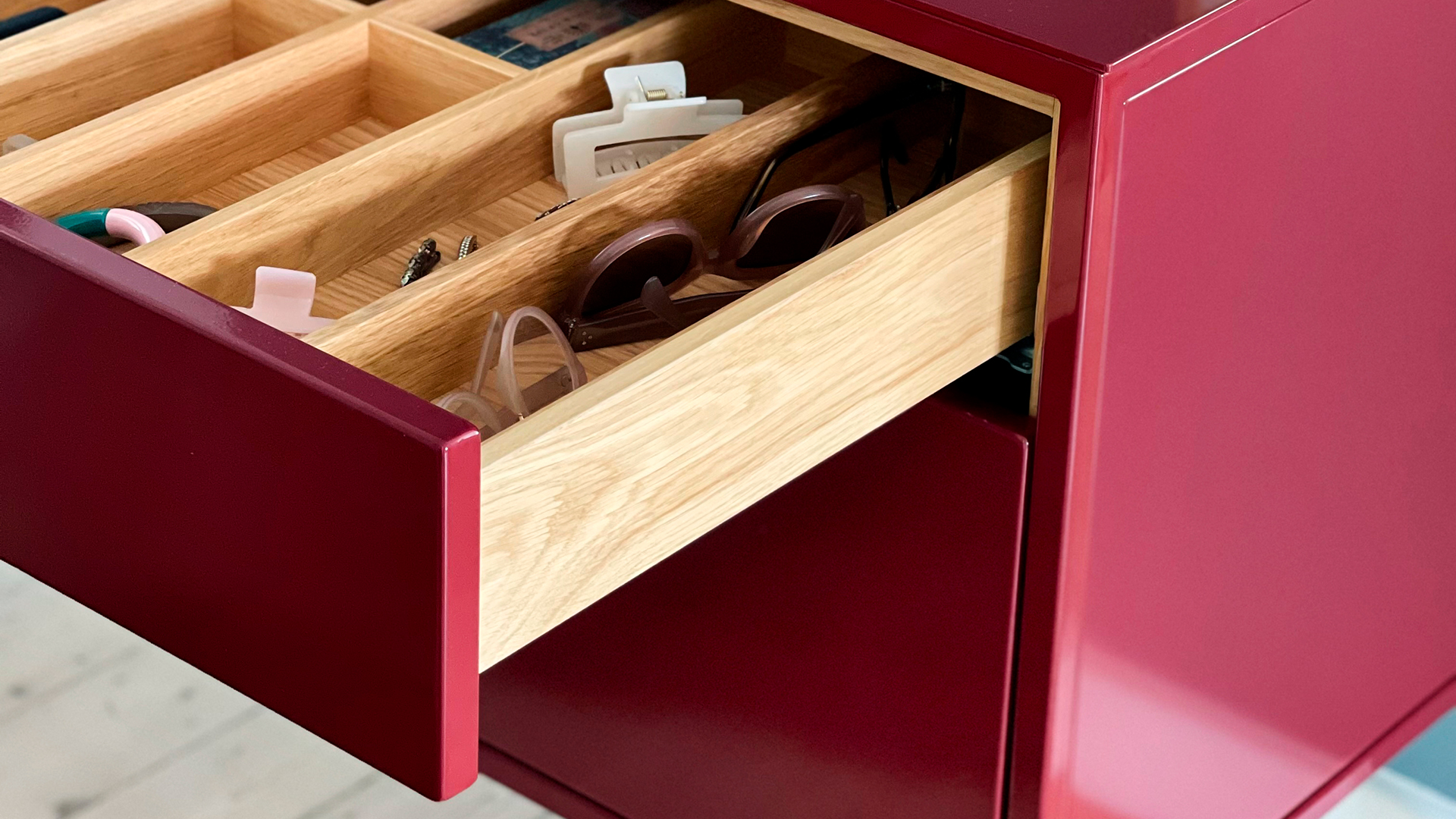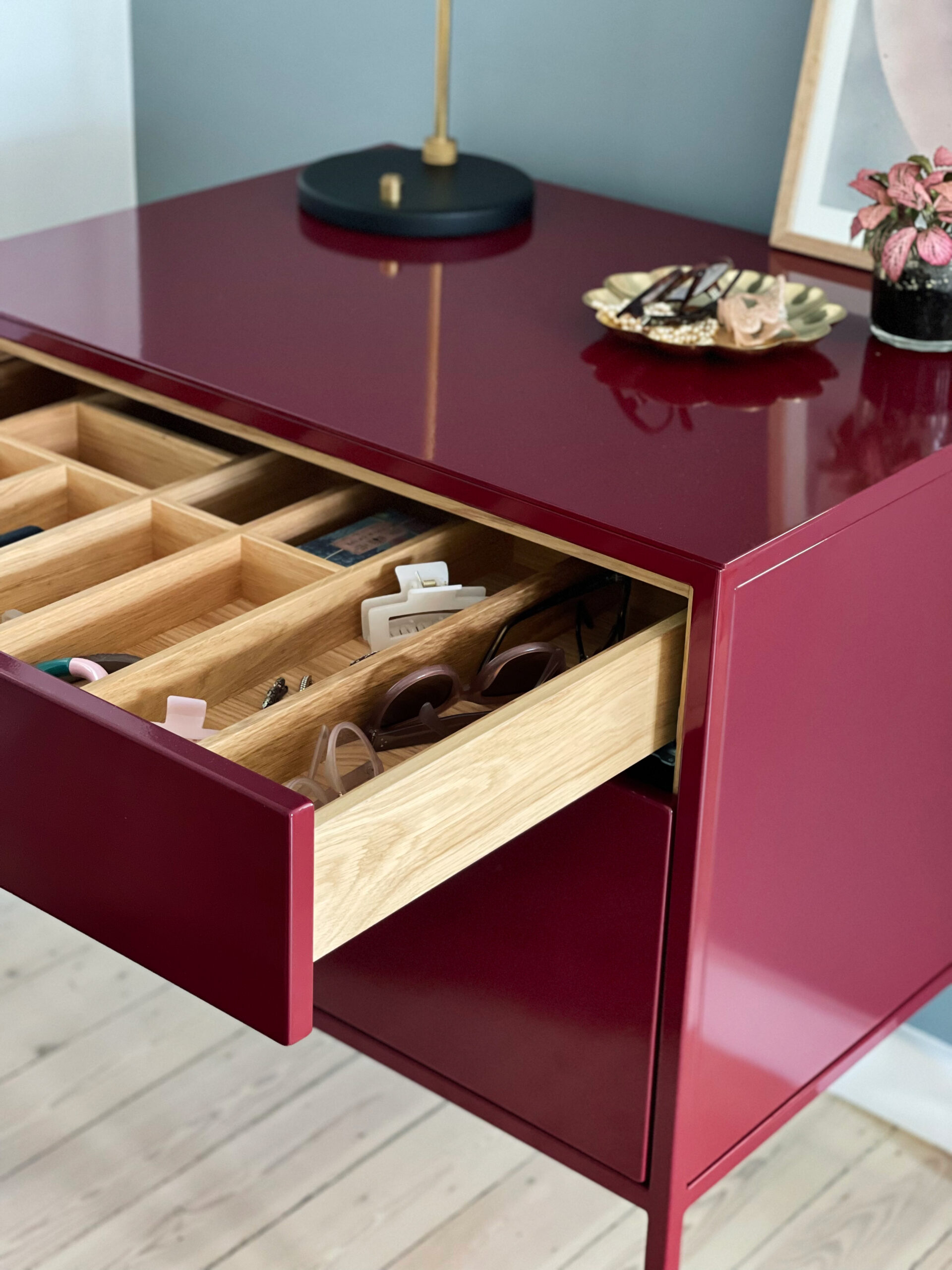 All outside surfaces is in powder coated steel.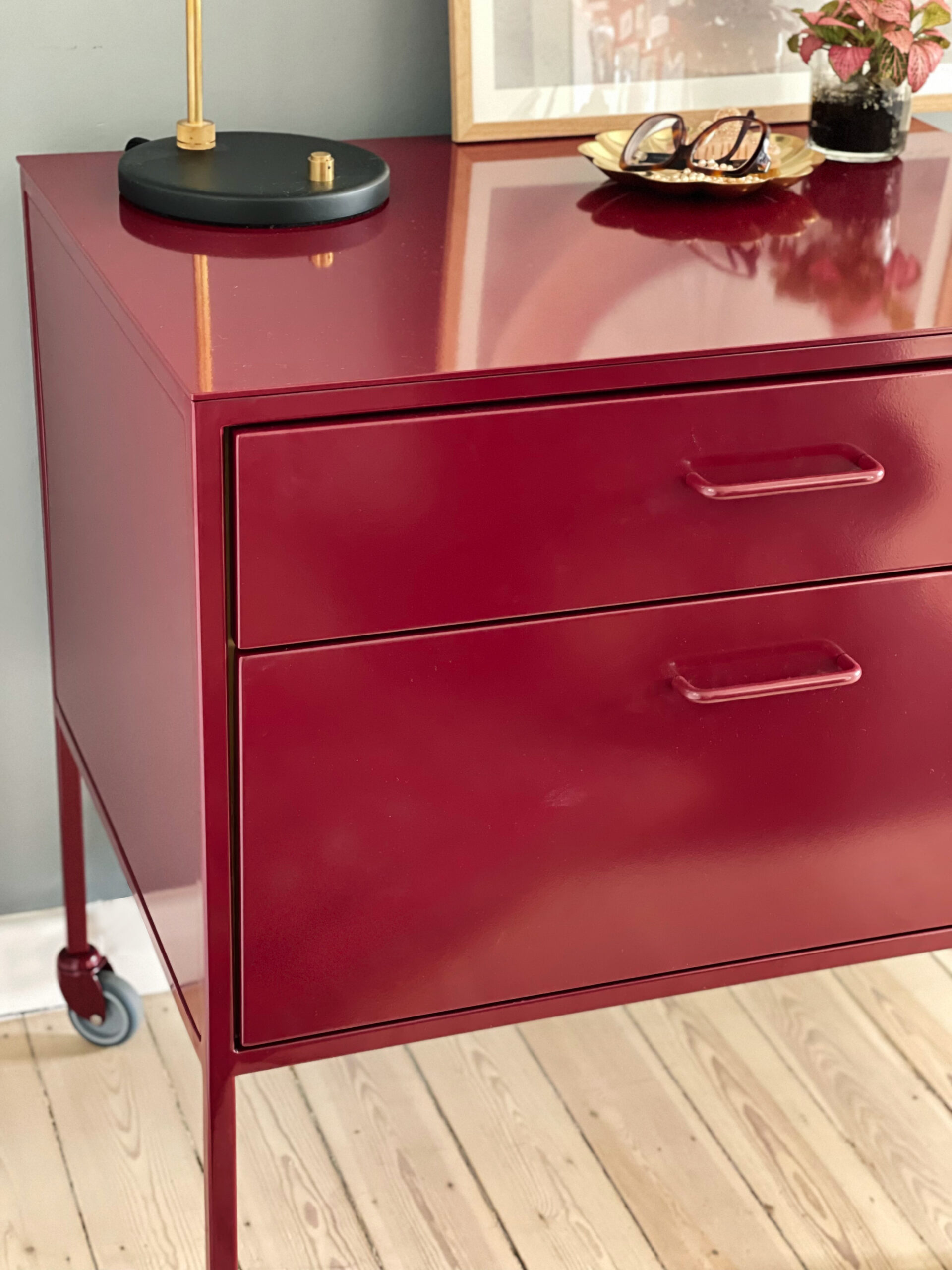 The Storage unit is used in the entrance of the home. 2 draws, color wine red.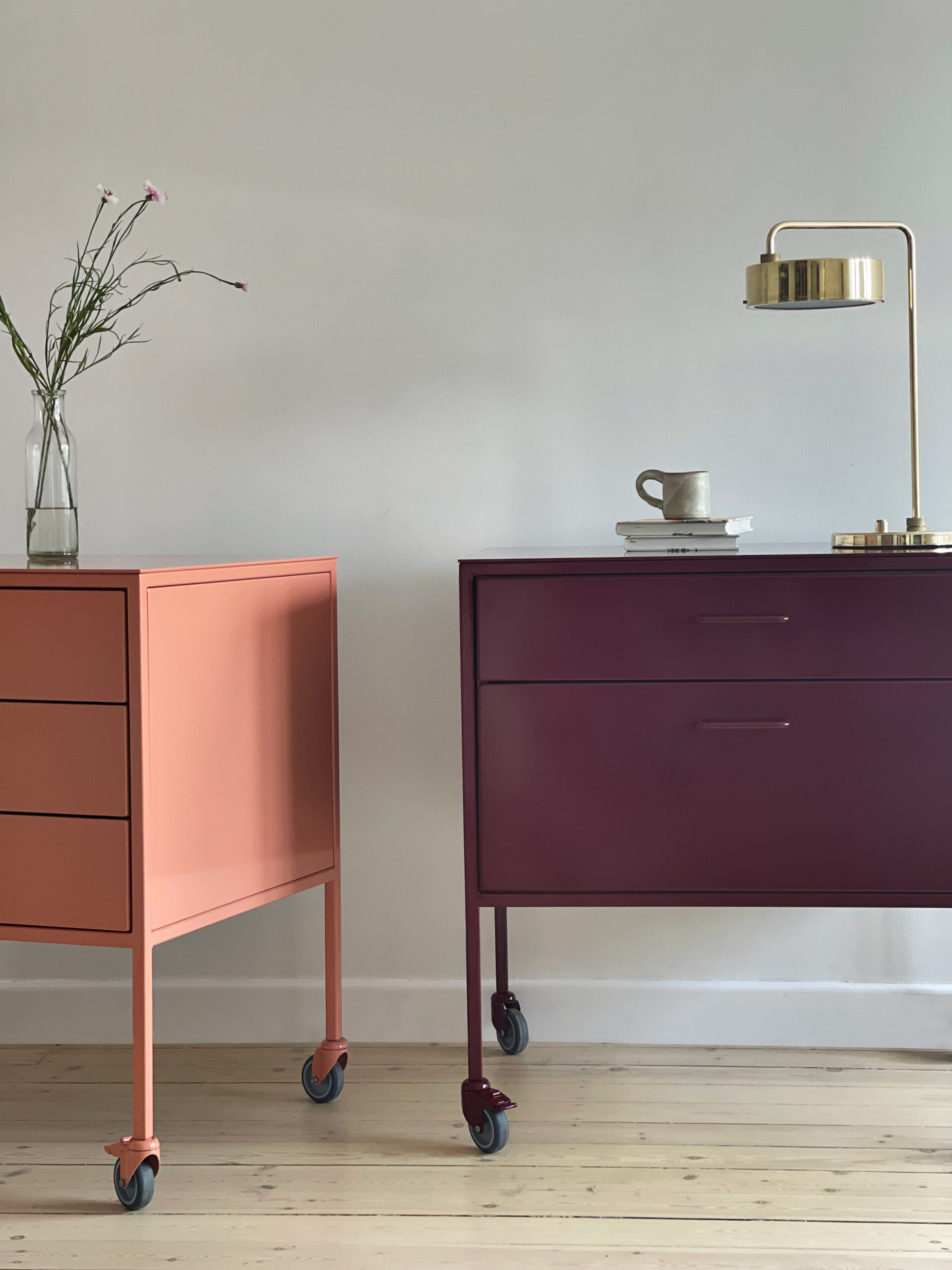 Color Wine Red
The lamp on the table top is a Petite machine table lamp and is designed by Studio Flemming Lindholdt.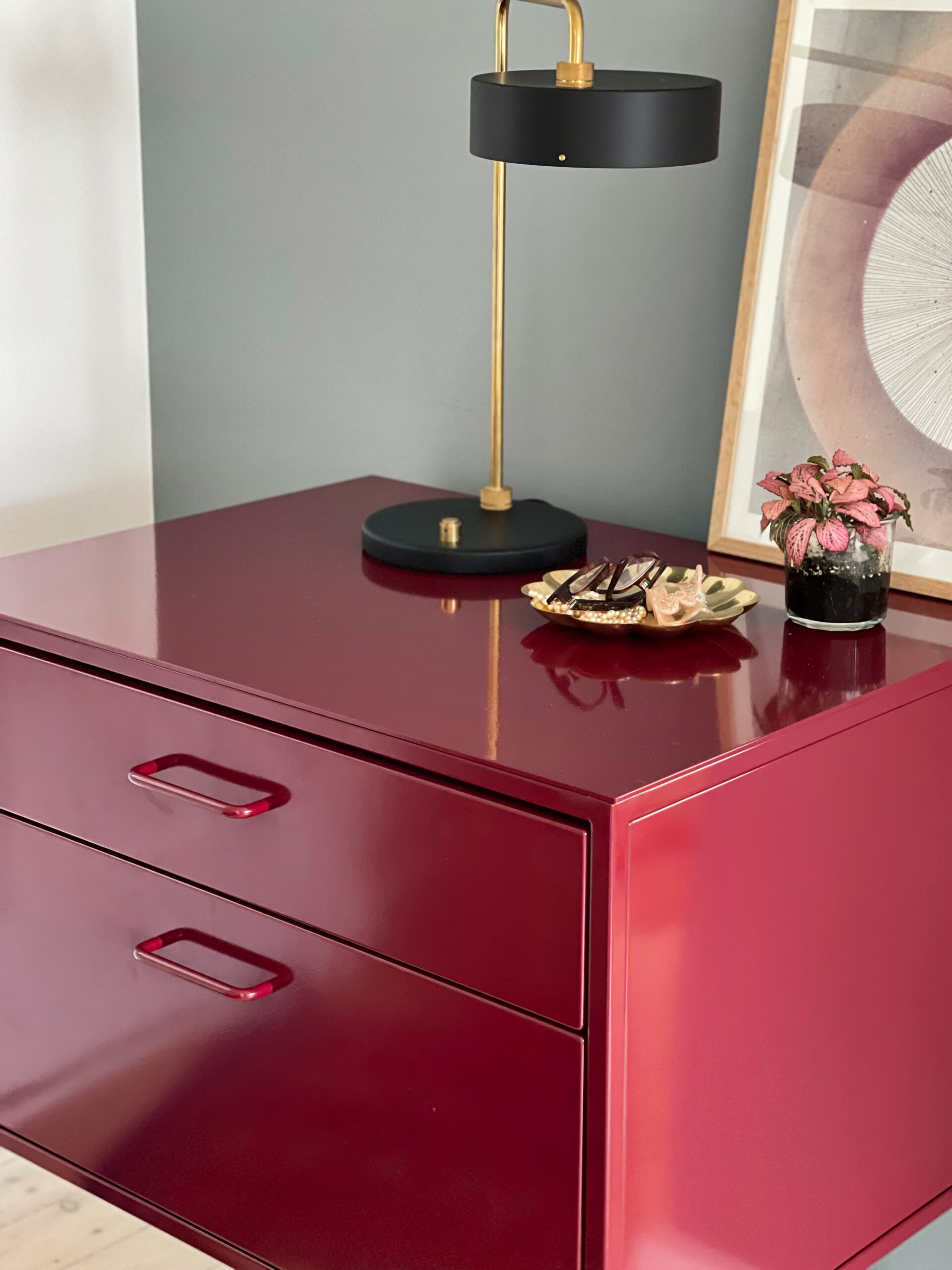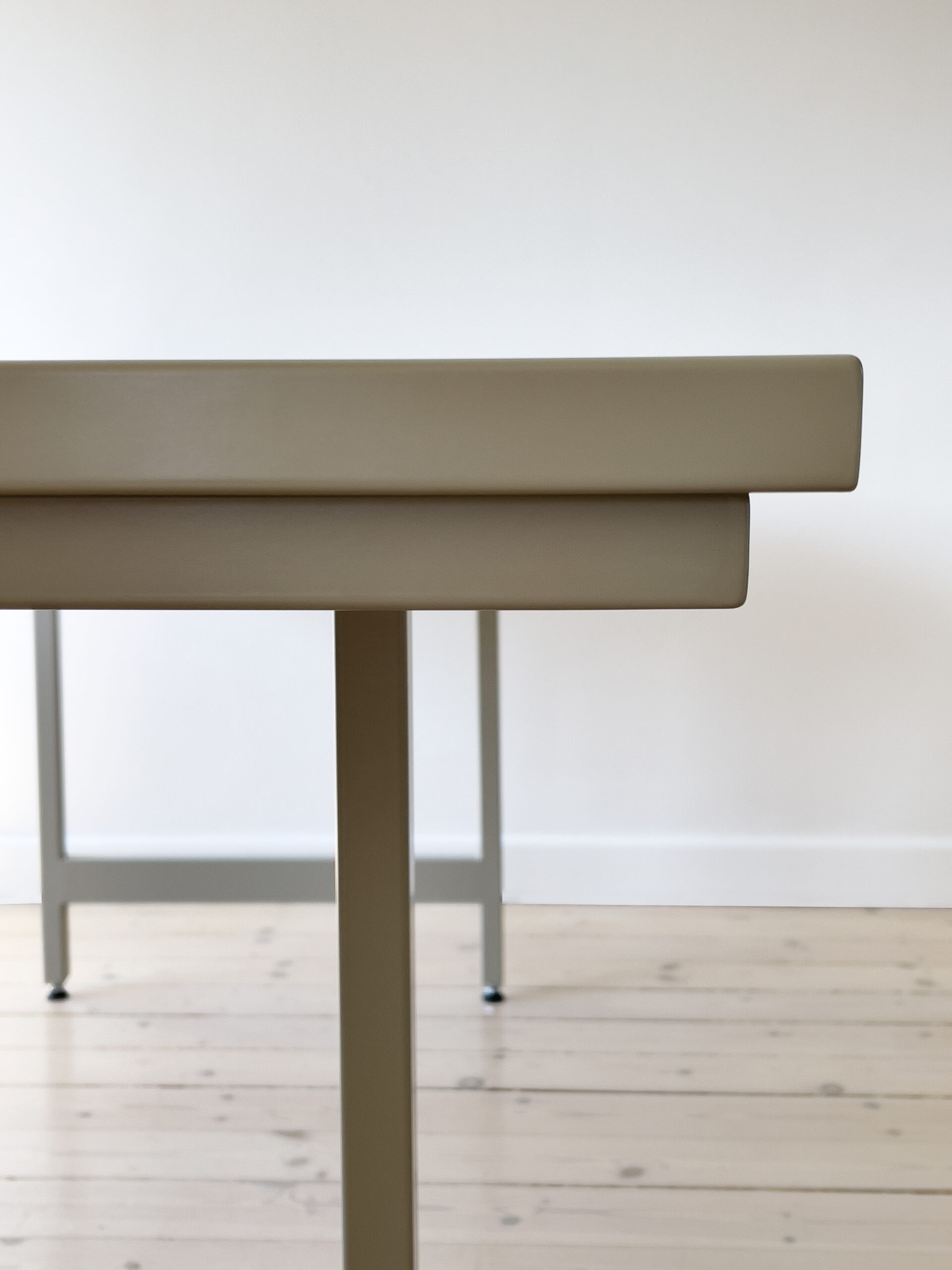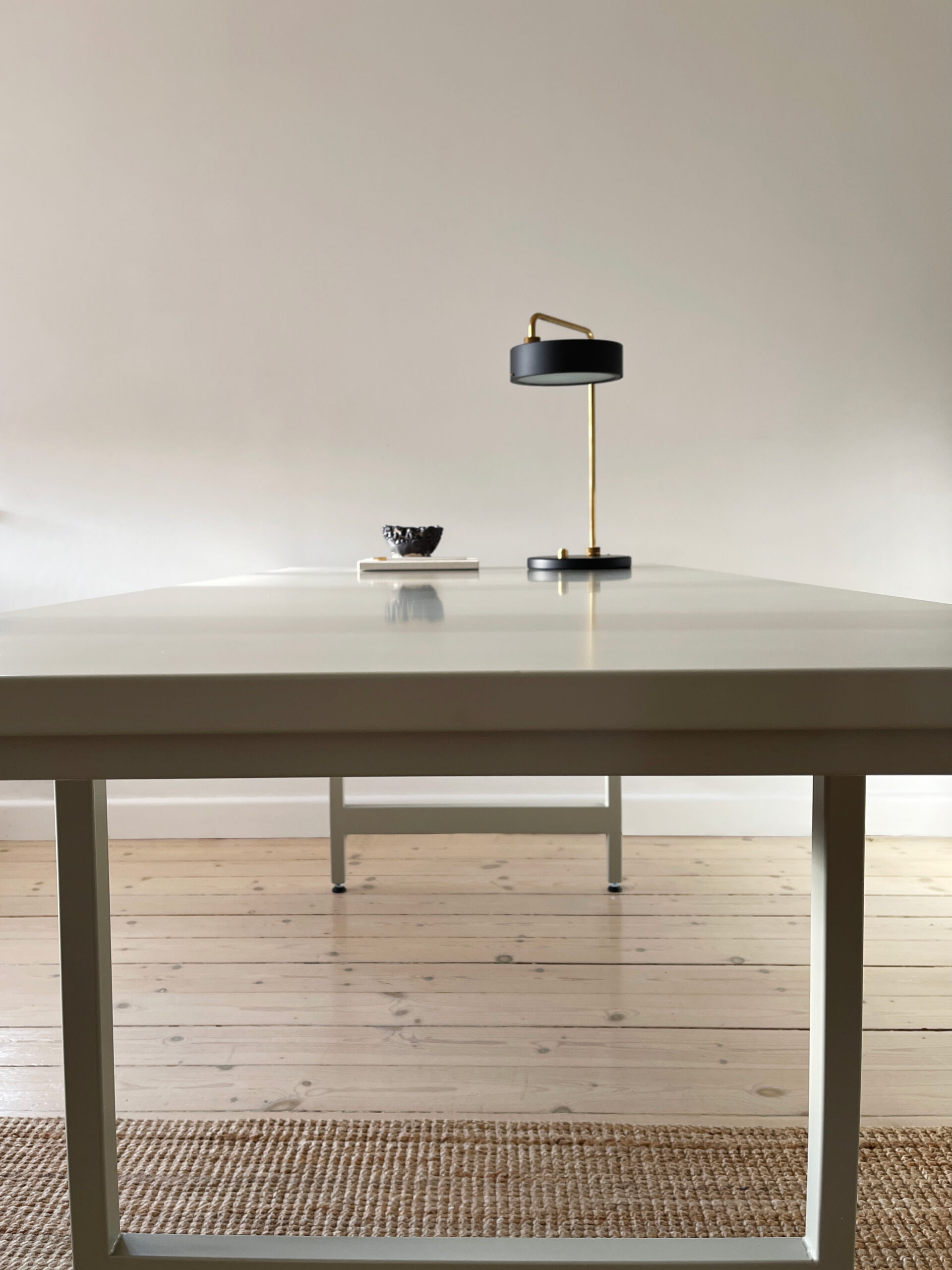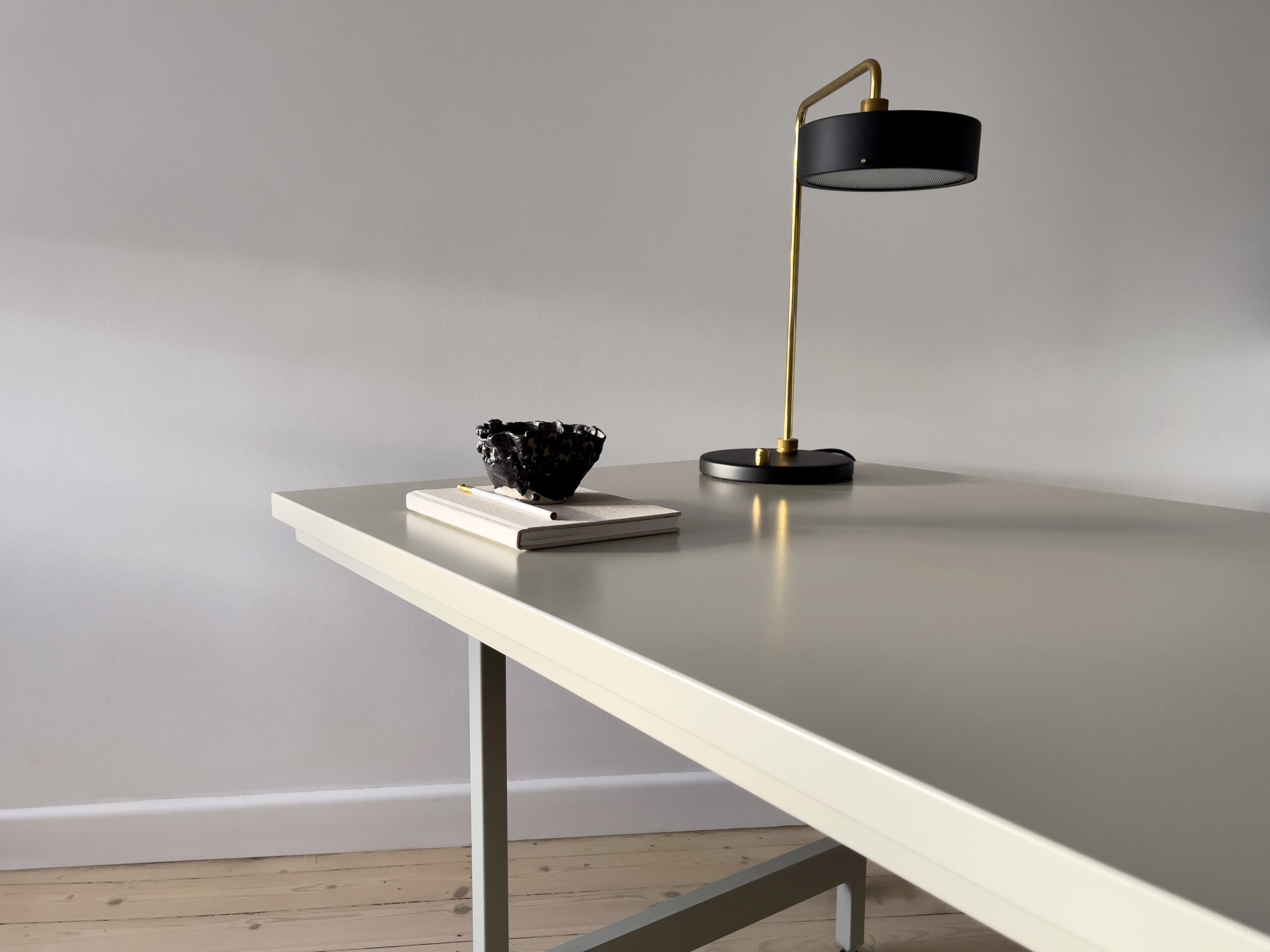 Petite Petite Table
Powder coated steel.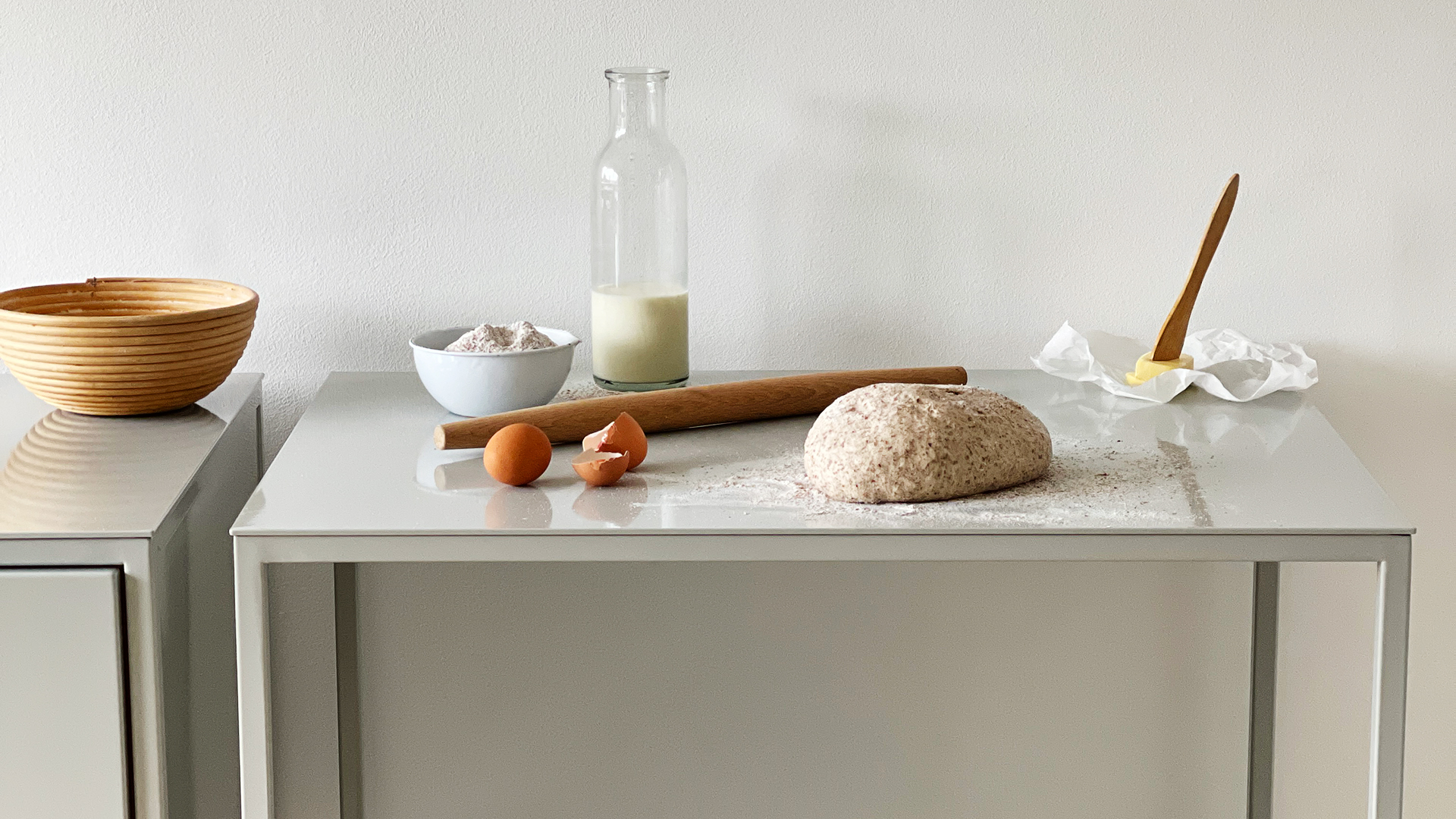 Storage 2 fronts and open storage in agate grey. Used for baking.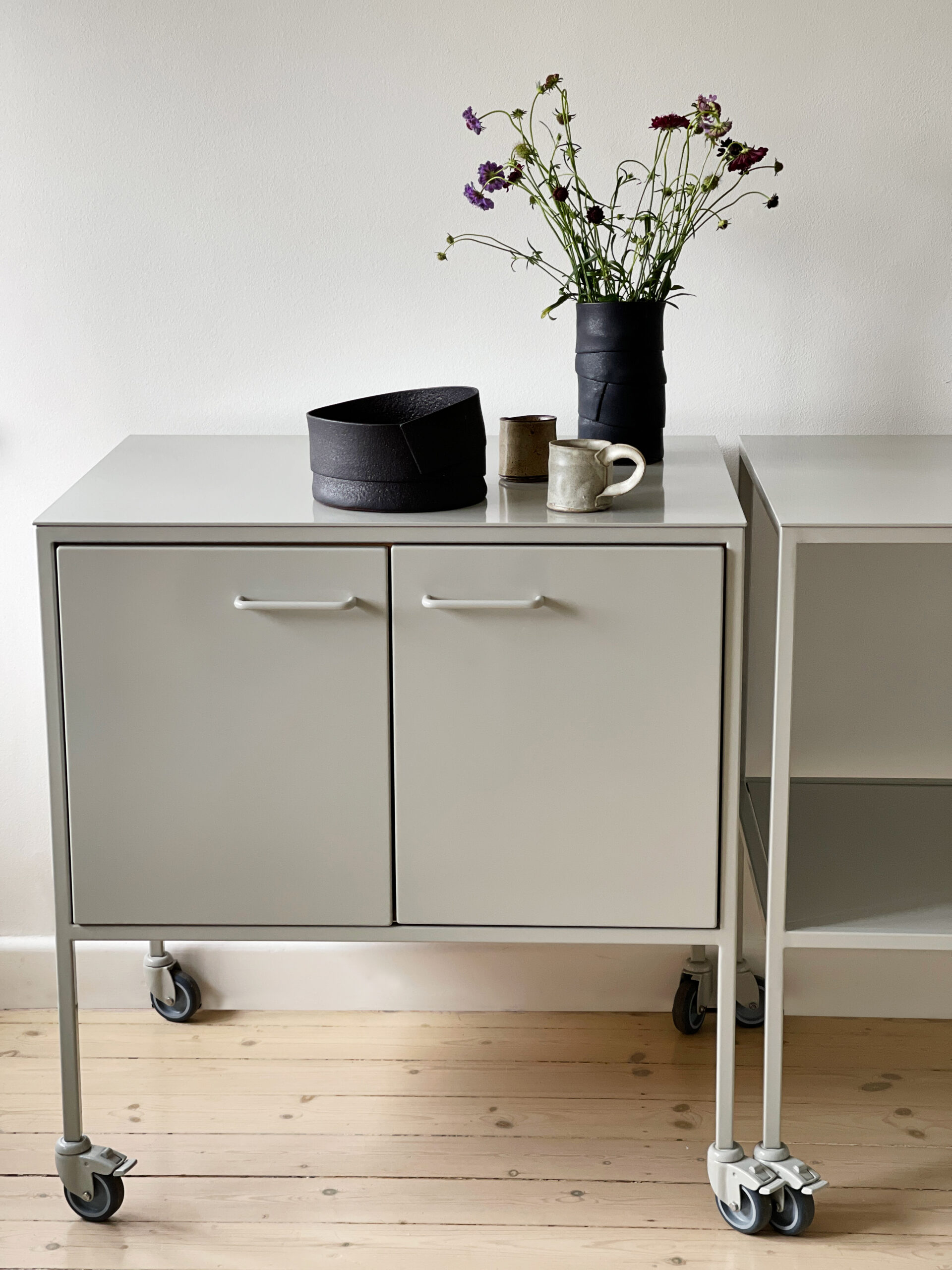 Agate Grey powder coated steel. Table top and shelf in 4 mm solid steel.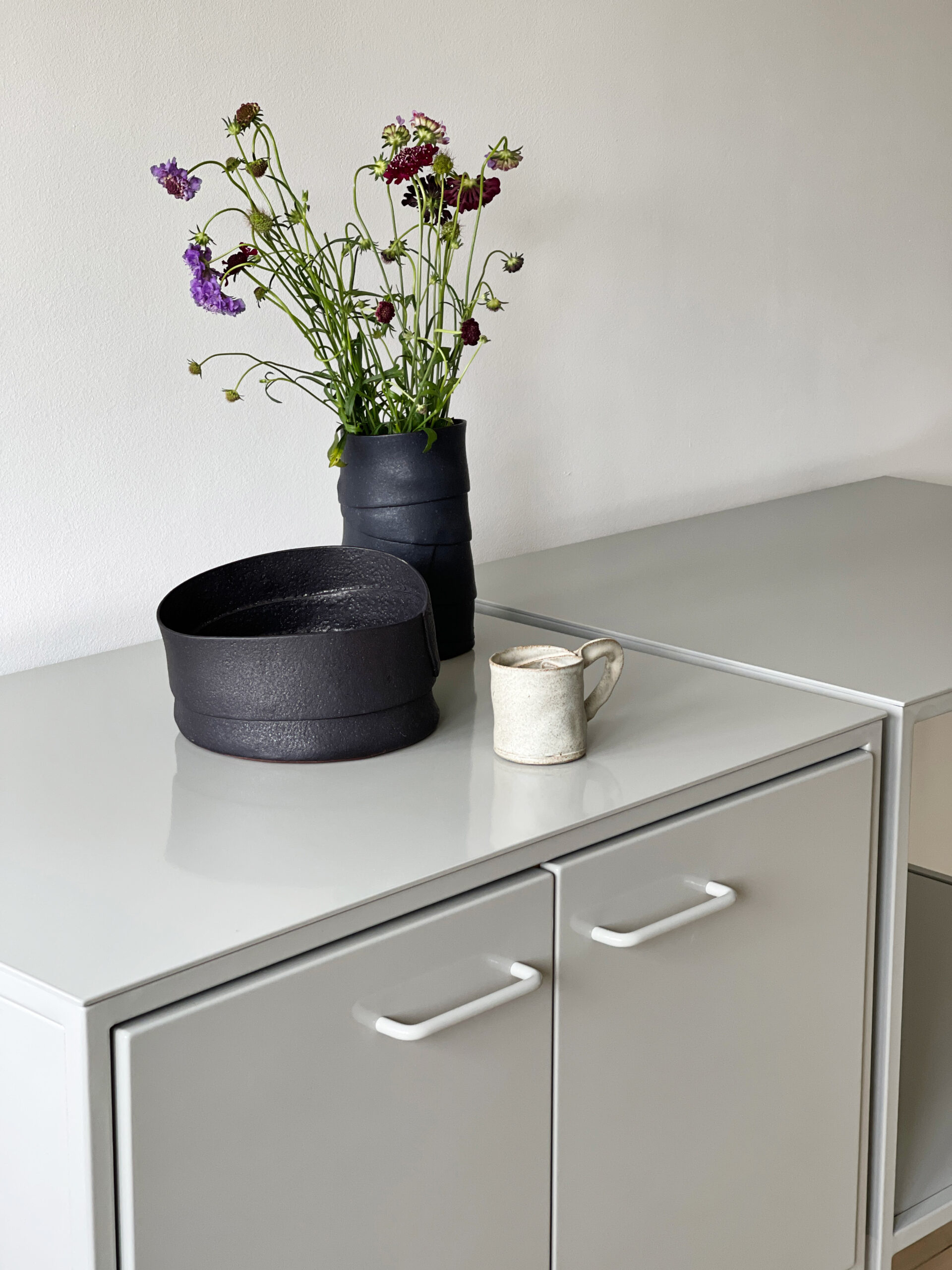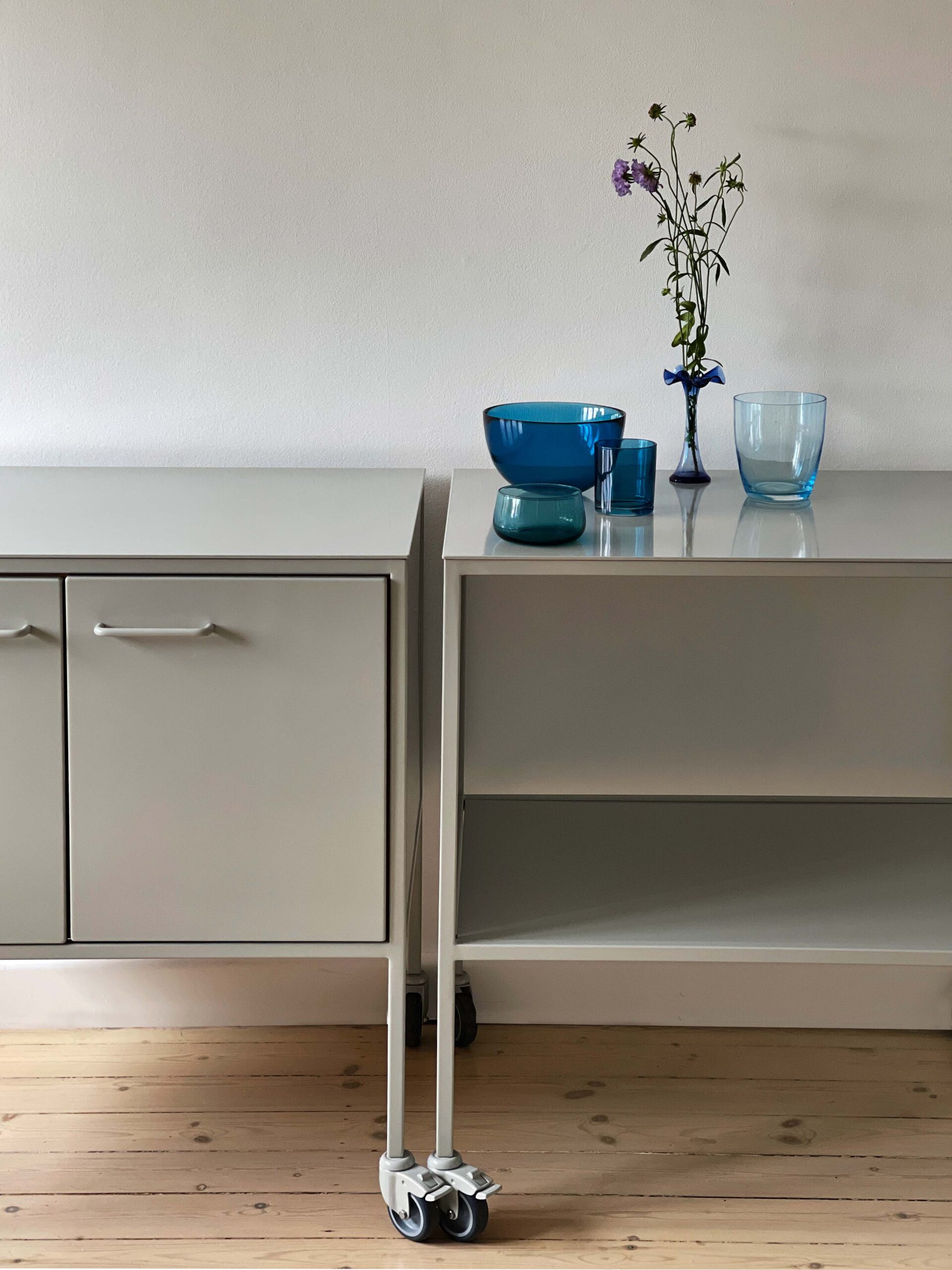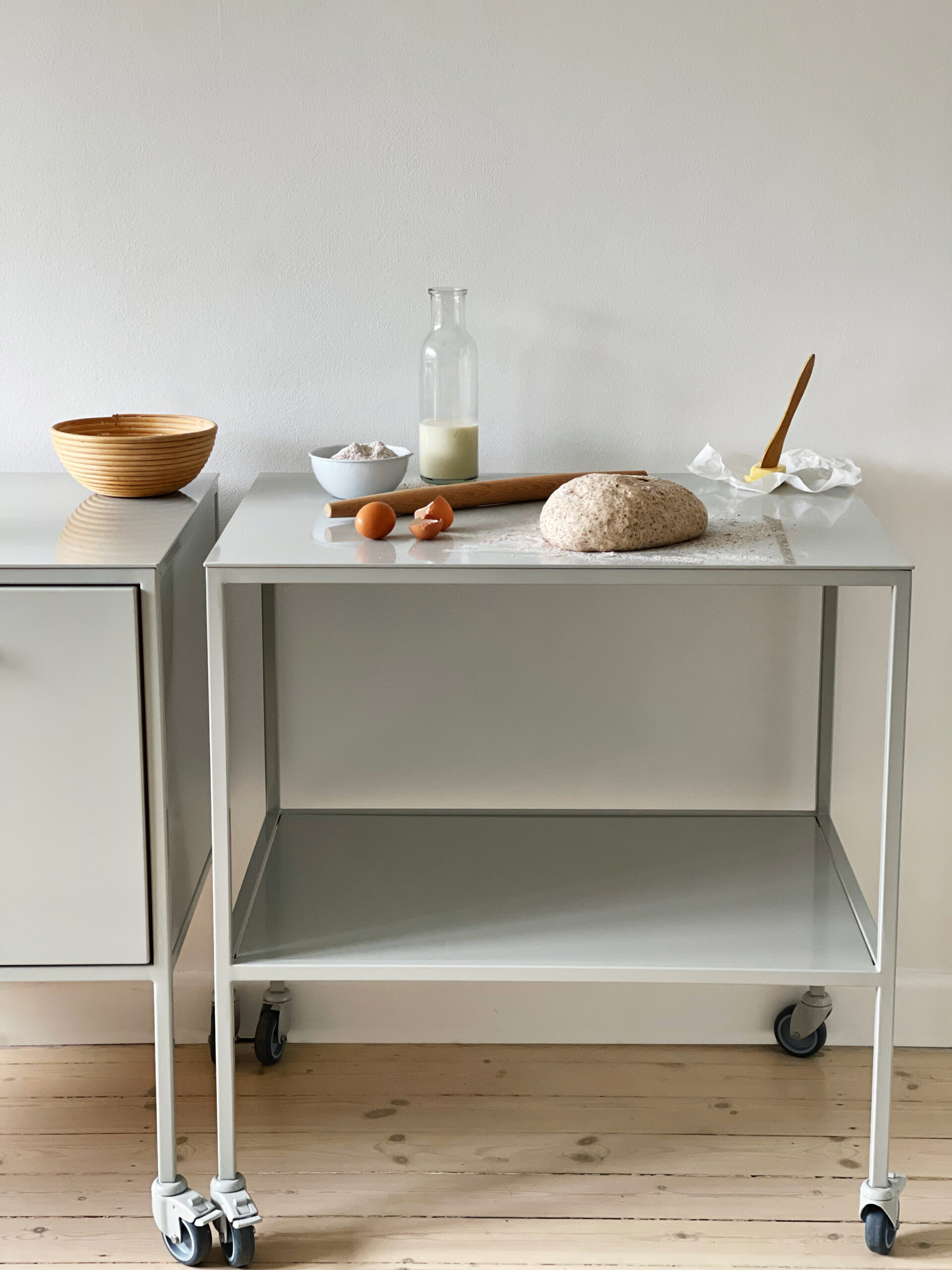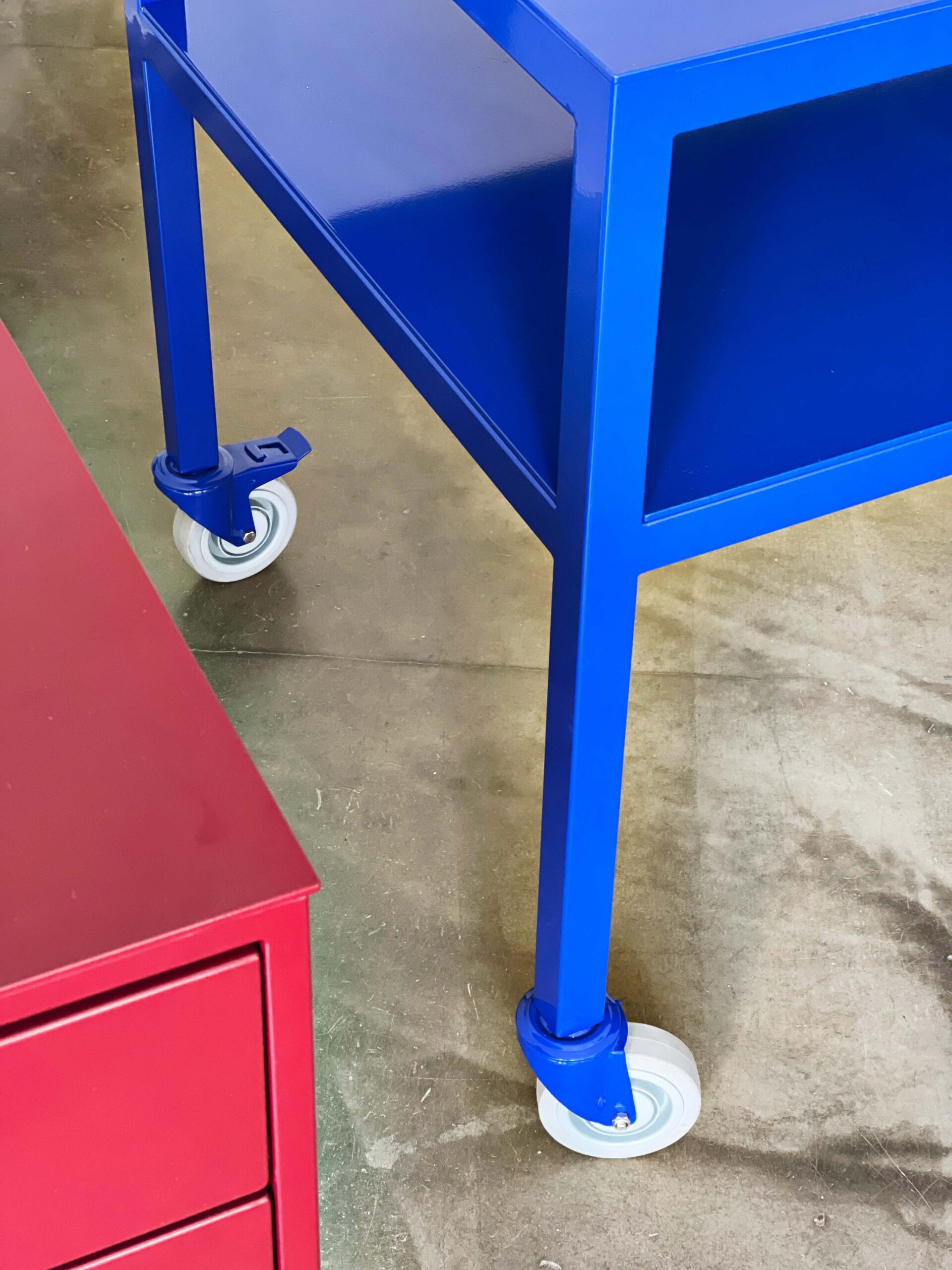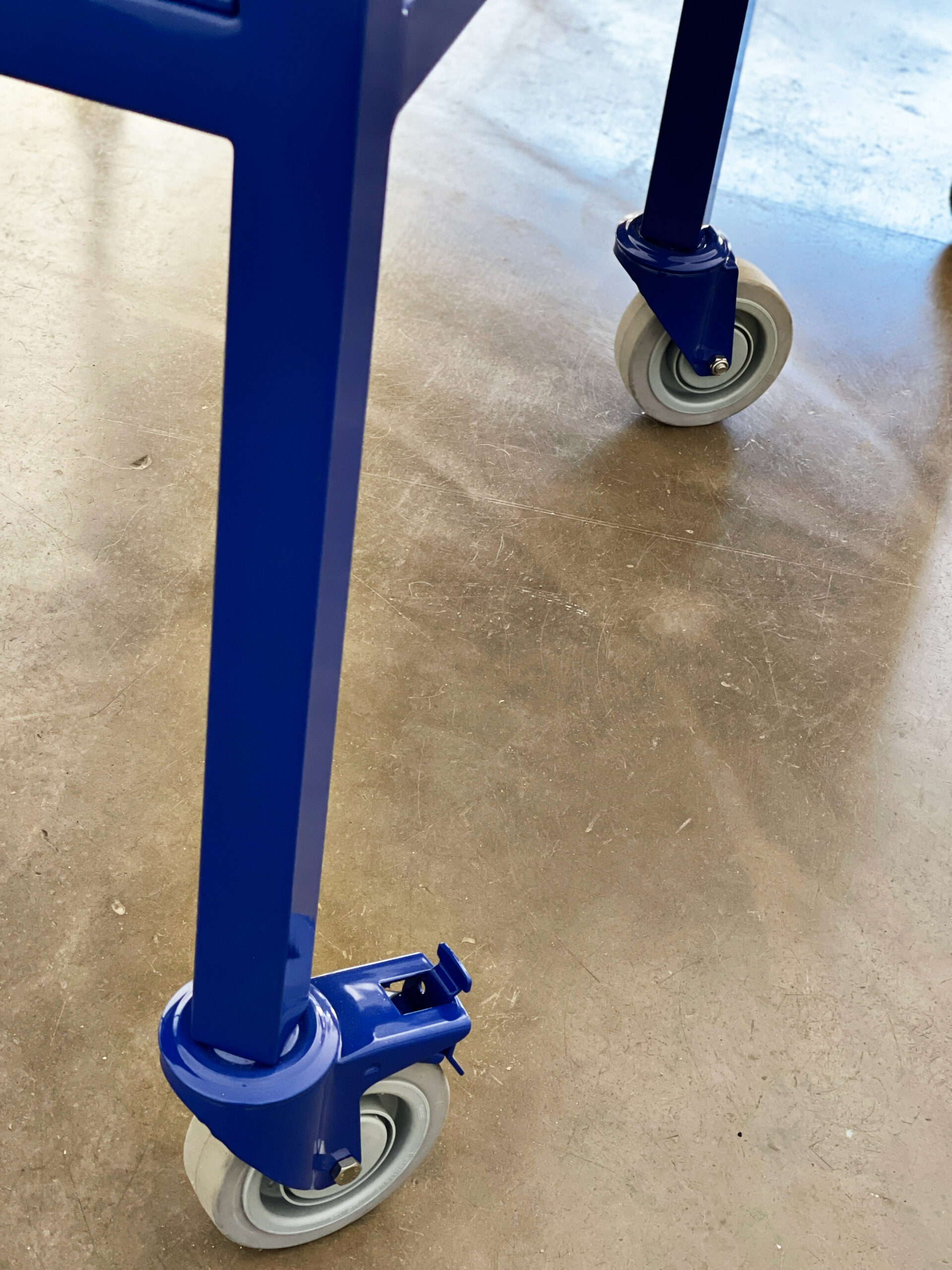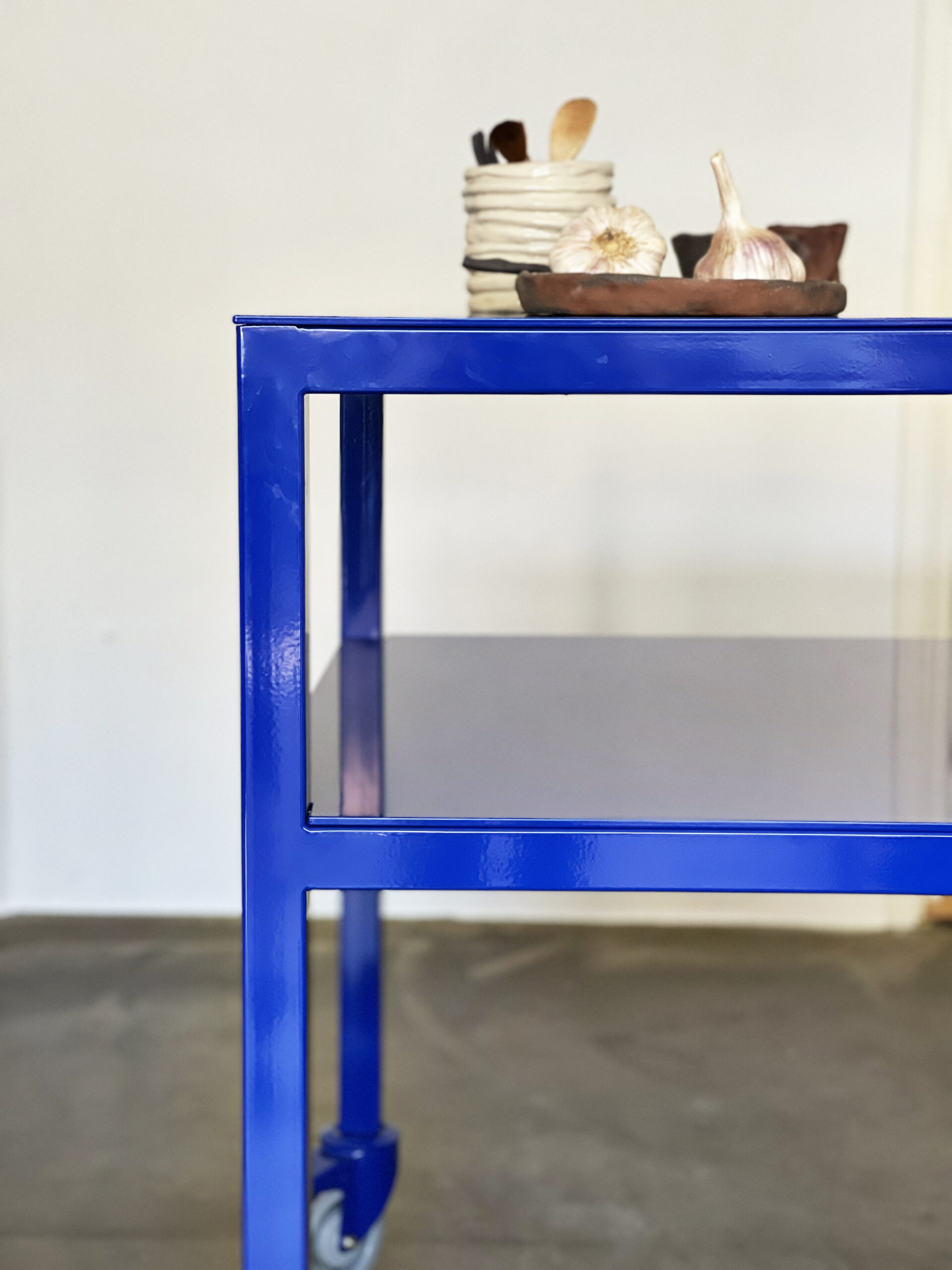 Workstation Ultramarine
Tente wheels,
Shelf assambled like a jigsaw puzzle.
Tabletop and shelf is in 5 mm solid steel